 Building Estimator Melbourne
Do you know how much your next building project or home construction is going to cost in Melbourne?
You probably have a figure in mind, but there's only one way to know for sure, and that's to use a qualified and experienced building estimating service.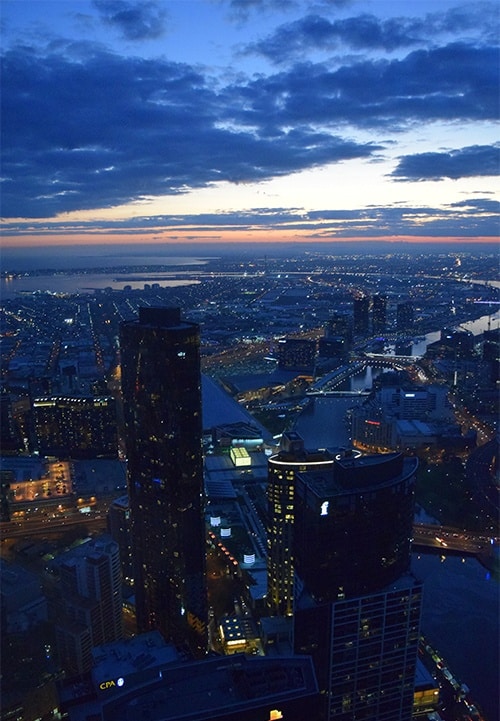 Newin Building Estimating Services in Melbourne can help you get your project off the ground and running smoothly until the last brick is in place. Whether you are an architect looking to win more jobs, or a builder needing to maximise your return on every construction, you will benefit from knowing exactly how much your next project is going to cost.
Cost Estimates for Melbourne Architects and Designers
Newin Building Estimating Services will cost your initial design sketches, so your client knows early on whether they have the budget to complete the project, or if they need to make changes and modifications to bring costs down.
Our Melbourne service also assists architects and designers who might not have the time or the expertise to conduct accurate estimates themselves and deliver the highest level of accuracy.
Accurate cost estimates are essential to maintaining your competitive edge in the marketplace and cultivate your reputation as an architect who can always get the job done on time and within budget.
Cost Estimates for Melbourne Builders
If you're a Melbourne based builder and you're tired of pricing projects in your spare time, then why not let Newin step in to do it for you?
Our comprehensive costing service can deliver accurate estimates and quantity surveys for all types of projects. All Newin's cost plans are also easy to review, with full breakdowns and complete transparency a high priority.
We know that time is a factor and can mean the difference between getting the job or missing out.
When you partner with Newin, you will win more projects with our fast, efficient service which will have your detailed cost estimate delivered within 72-hours.
Newin is a recognised Tradebusters Connect, Top 3 preferred area choice.
BUILDING ESTIMATE REPORT
Our client-focused services include:
Building cost estimation reports aimed at delivering you a high ROI.

Quantity surveying monitoring through all phases of your construction, meaning "no surprises".

Project Management expertise support for homeowners and builders helping you stay on track and budget.

Custom made building consultancy servicing commercial, industrial and residential construction projects. Call us for a chat?

Cost plans starting from $990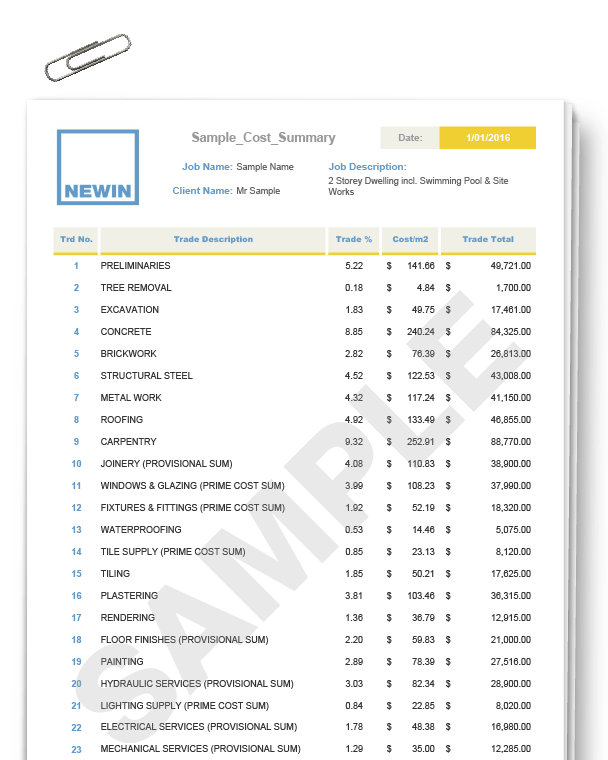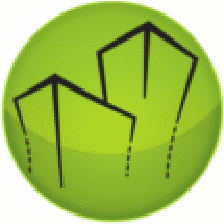 "I found using Newin Estimating Services helped me win more business. Their professional approach and efficiency enabled me to go for more tenders and increase my strike rate. I would recommend their services to any builder or subcontractor who does not have the time to do estimating themselves"
Frank Tarabay – Managing Director
Every Trade Building Services
Experience Matters
With 10 years' + experience in the construction industry as quantity surveyors and building estimators, our passion is to help provide accurate cost plans that win our clients more contracts with less time.
Quality Matters
When it comes to cost estimates and quantity surveying, we deeply believe that attention to detail and full transparency is crucial in delivering accurate results.
Service Matters
We not only provide our standard cost plan but also a customised plan to integrate with your systems such as BuildSoft or Excel.
Budget Matters
We understand budget is important to your profitability, our cost plan starts from AUD$900+GST
Communication Matters
We work around the clock for clients, even if you need a hand over the weekend. We're available for you.
Contact Newin today for a FREE no-obligation discussion about your project.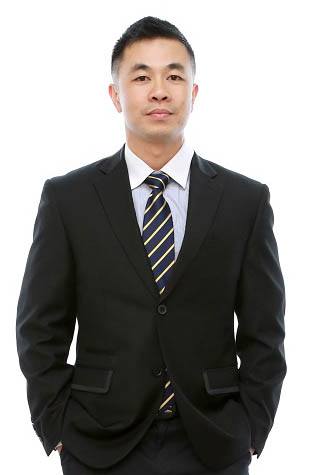 Get in contact with us today to see how we can help with any stage of your project!