 NCAT Expert Witness Report
Embroiled in a dispute over defective building works? We're proud to partner with Richard Jones, of Sydney Building Defects Inspections & Reports, to bring you comprehensive and impartial NCAT Expert Witness Reports. With almost 40 years experience Richard is a true master in the industry, his fastidious attention to detail and commitment to impartiality will give you peace of mind.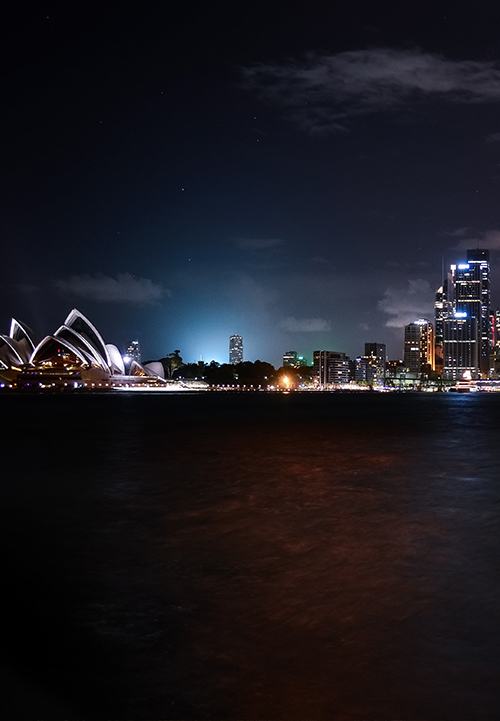 What is a Building Expert Witness Report?
A building expert witness report is a report that describes building defects, or non-compliant building works present within a structure. It is sometimes casually called a defective building report, ncat report, defective cost report, dilapidation report or ncat expert report.
NCAT and Civil Court Expert Witness reports are undertaken when the building owner and contractor can't agree on building defects and compliance with: National Construction Code (NCC), Australian Standards, The Home Building Act NSW 1989, Architect's and Engineer's Drawings, and Council DA or CDC conditions. 
The report will be used as impartial evidence in the NSW Civil & Administrative Tribunal (NCAT), District Court or Supreme Court and Appeals, depending on the defects and remediation cost. If your remediation cost report is estimated up to $500,000, you will resolve your dispute through NCAT. If it comes in between $500,000 and $750,000 you will need to go through the District Court, and you'll go to the Supreme Court and Appeals if the remediation cost is over $751,000.
All of our reports are compiled in accordance with the Expert Witness Code of Conduct and can be relied on in NCAT, District Court and Supreme Court and Appeals. 
Whichever channel your dispute goes through, your expert witness must be demonstrably qualified and experienced. For example, as part of a Civil Court expert witness report, the expert witness will include their resume. Relevant qualifications and experience must prove their ability to act as a civil court expert witness, or the report will not be accepted.
What is included in the Building Expert Witness Report?
An expert witness report starts with an on-site inspection and collation of all defects found.
The report is then compiled using time and date stamped photographic evidence, and all compliance issues are noted. As above, the building must comply with National Construction Code (NCC), Australian Standards, The Home Building Act NSW 1989, Architect's and Engineer's drawings, and Council DA or CDC conditions.
After the report is completed, a Defects Schedule is set out in a spreadsheet and numbered in relation to the report.

A

Scope of Works

for each defect is prepared and sent to a consultant estimator. 

The Scope of Works is then added to the report and a Scott Schedule spreadsheet is prepared. The Scott Schedule is numbered consistently with the Report and Defects Schedule or Scope of Works, if there are areas that are combined when repairs are undertaken.
All reports come with Appendices of the original documents used or part thereof in the reports.

All reports are prepared according to current NCAT Procedural Direction 3 (February 2018) Expert Witnesses, and Schedule 7 of the Uniform Civil Procedure Rules 2005 Expert Witness Code of Conduct. Australian Standard AS 4349.0-2007 – Inspection of Buildings are utilised in our reports when considering major and minor defects.
This will ensure all construction cost aspects of the build are handled in a manner to mitigate construction cost blow out.
NCAT Expert Witness ReportS
Our reports are thorough and impartial, maintaining the integrity and trust we've worked hard for at Newin.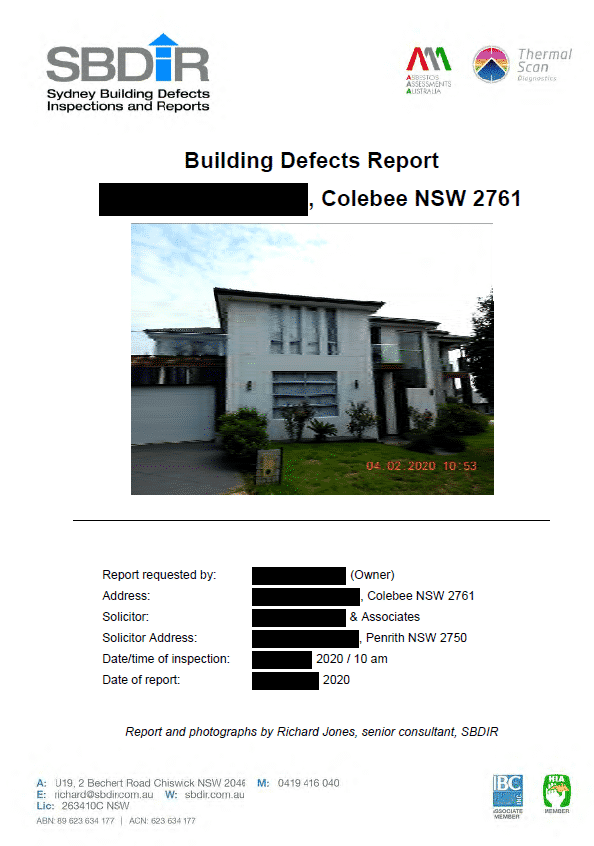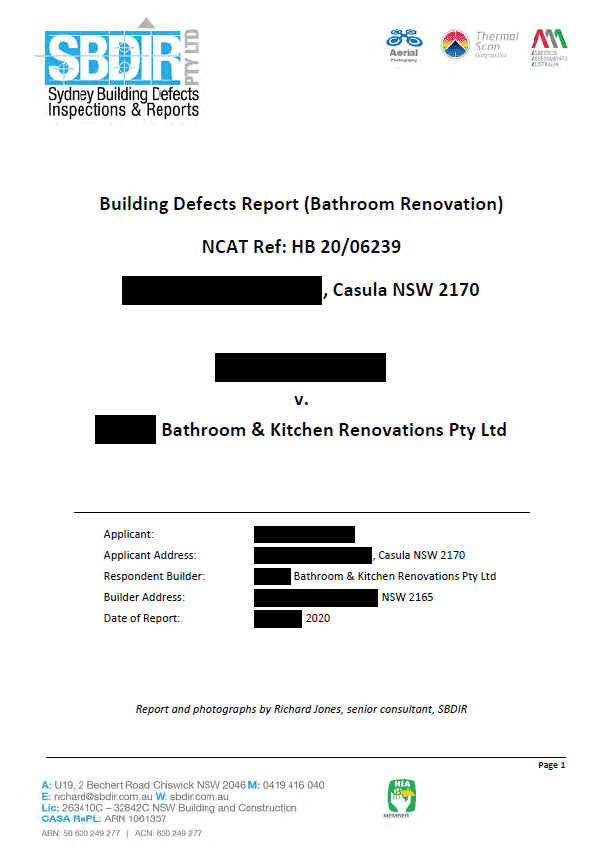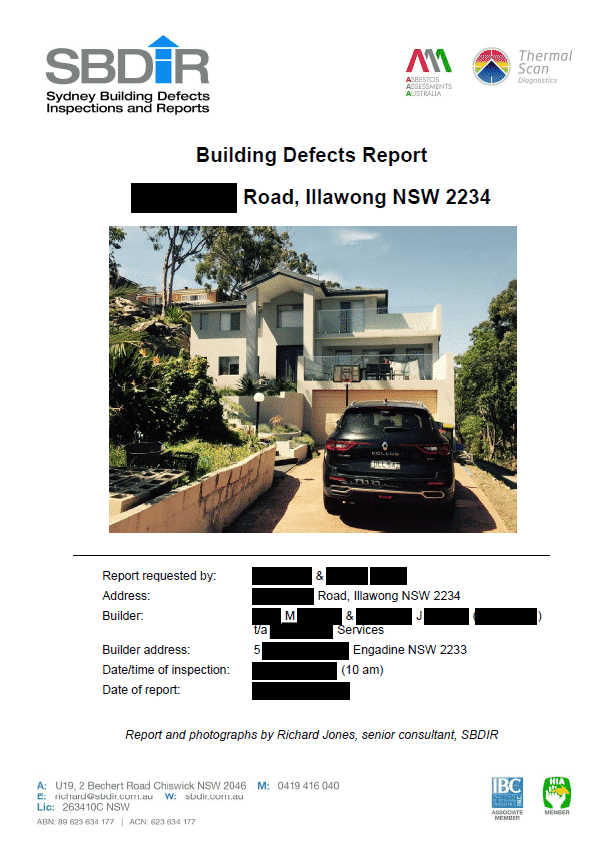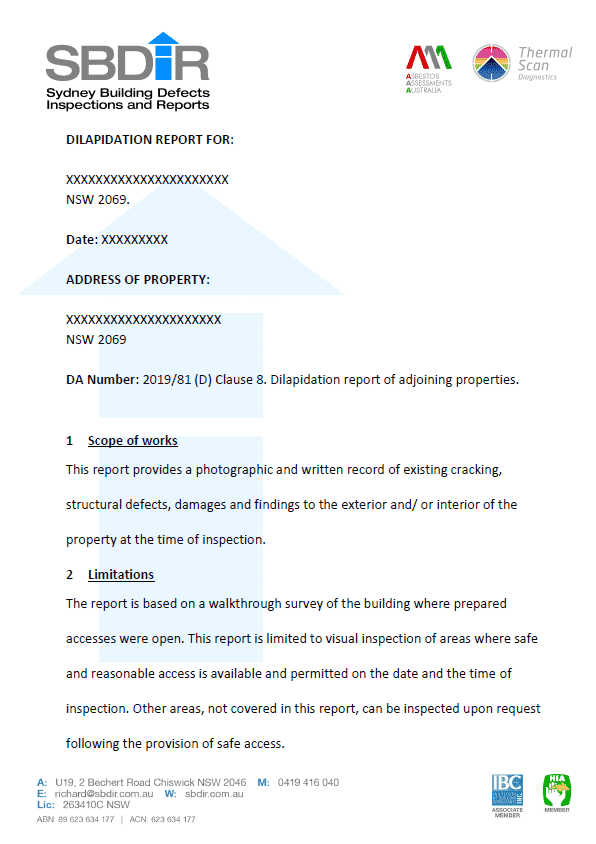 Industry Courses/Seminars
Housing Industry Association (HIA), 2018
Tiling systems and defects

Waterproofing systems and defects

Waterproofing defects and inspections

ACT Asbestos, ASBIRA001A
IBC Conference, September 2019
Mould and moisture: Mould prevention: Presented by Dr Tim Law, Principal of
Archsciences & Architectural Scientist & Mycology, College of Engineering & Science,
University of Victoria (Author of Commonwealth Report into Biotoxins)
Termites and moisture in homes: Presented by Dr Don Ewart
ADEB (Architect, Designer, Engineer, Building and Construction), May 2018
Waterproofing defects, challenges and failures, design compliance, trending defects in strata schemes and legal obligations
Brickworks (Austral Bricks), June 2018
Understanding solar; Design in pre-cast; How to build the impossible; Lightweight Construction
Adjudicate Today, 2015
Adjudicators course 4 days for Building and Construction Security of Payment Act NSW
1999 and BCIPA QLD
Day One member for NSW Government
Qualifications
CASA RePL RPA 2019. ARN: 1061357
NATIONAL Advanced Diploma in Building and Construction, TAFE 2010
NATIONAL Telescopic Forklift Licence
NATIONAL Asbestos Assessments and Clearance Certificates. CPCCBC5014A
NATIONAL Thermography 1, Melbourne University Diploma
NSW Company Licence 263410C
NSW Personal Licence 32842C
QLD Certificate 3 Formwork and Falsework 2010
QLD Builders Licence No. 1096138 (expired)
Contractor Licenses
Builder Open 32842C
Wall and Floor Tiler 32842C
Carpentry and Joinery 32842C
Industry Memberships
HIA No. 612683
38 Years Hands-on Experience in Site and Project Management
Retirement Villages (cyclonic)

High Rise (cyclonic)

Residential and Commercial (cyclonic and non-cyclonic)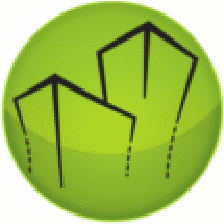 "I found using Newin Estimating Services helped me win more business. Their professional approach and efficiency enabled me to go for more tenders and increase my strike rate. I would recommend their services to any builder or subcontractor who does not have the time to do estimating themselves"
Frank Tarabay – Managing Director
Every Trade Building Services
We look forward to working together to resolve your dispute, please get in touch with any further enquiries. We're here to help.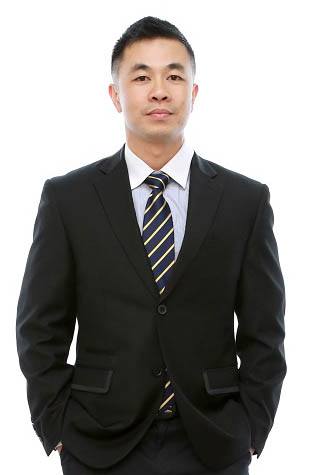 Get in contact with us today to see how we can help with any stage of your project!
NEWIN BUILDING ESTIMATING SERVICES
Building & Estimation Services in Sydney and Melbourne
SYDNEY OFFICE
Level 9 Avaya House 123 Epping Road
Macquarie Park  NSW 2113
Call: 02 8875 7753


MELBOURNE OFFICE
Level 27 101 Collins Street
Melbourne VIC 3000
Call: 03 8680 2550

Email: info@newin.com.au
Operating Times: 8.30am to 5.30pm Monday- Friday