Quantity Surveying Services Melbourne
Newin is your trusted Quantity Surveying partner in Melbourne, VIC, offering an extensive and highly experienced approach to a diverse clientele, spanning various sectors of the construction industry.
Newin is a trusted partner of choice across the Building & Construction industry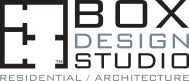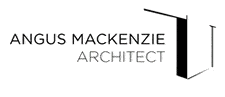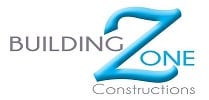 7,000+
Reports Completed to Date
18+ years
Industry Expertise
10-15%
Average Cost Savings
Our Quantity Surveying Services across Melbourne
Construction Cost Management and Contract Administration
We serve as the initial point of contact between the design and construction teams and our clients, which may include homeowners, builders, or developers. Our role encompasses conducting a construction audit, from the pre-verification of costs before project commencement to the ongoing tracking and monitoring of expenses throughout the construction process.
Construction Cost Project Claim Assessments and Performance
We will evaluate and provide recommendations for both progress and variation claims. Additionally, we will diligently monitor various project budget components, including the costs of completed work, work in progress, and, when required, the costs associated with defective work. Our overarching objective is to guarantee that the construction expenses remain in alignment with the approved budget.
Registered Quantity Surveyor's Cost Report
This may be required by your council for a DA-approved renovation, construction, or development.
Independent Bank Reports and Assessments
We have extensive experience in preparing the Bank's Initial Report, Drawdown Valuation Reports, and associated requests. This includes the valuation of completed and ongoing work and the handling of progress claims. Newin has a proven track record of working with numerous leading banks and a deep understanding of their specific requirements in these areas.
Construction Cost Plans and Estimations
We specialize in cost estimation for a broad spectrum of projects, spanning residential, commercial, and industrial developments. Our process involves meticulously calculating the expenses associated with materials and labor, all tailored to the specifics of your project design and specifications.
Our services cover the full project lifecycle, from high-level feasibility cost analyses to comprehensive design cost assessments, both pre and post-tender. Our overarching goal with these cost plans is to provide an independent and thorough evaluation of your project's budget, pinpoint potential risks, and identify avenues for cost savings.
Find out more about our Melbourne construction cost estimate services here.
GET A FIX FEE TODAY FAST AND EASY
MELBOURNE HOME BUILDERS AND TRADES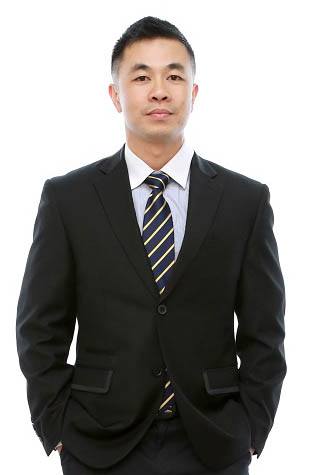 Quantity Surveying that offers NO Surprises
Hi, I'm Hai Nguyen, founder of Newin Building Estimating Services, and that's what I'll help you do – cost and manage your building projects to ultimately ensure your project gets completed to budget and without any cost surprises.
We are a Melbourne-based property and construction advisory firm specialising in Quantity Surveying and Cost Management services. We work with domestic, commercial, and industrial builders, home-owners, architects, and developers at various phases: prior to construction, during construction, and post-construction.
Our why?
Over the years we've seen clients get caught out with poor project tracking systems, inaccurate costings, or simply "paying too much", sadly leaving many financially strained. 
We have a proven risk management system and industry track record for addressing all these.
The result- greater confidence that your project will be delivered on time and within budget. 
With offices across Sydney, Melbourne, as well as Auckland, New Zealand, and powered by 18 year's + experience in the construction industry, over 7000 reports behind us, we'd love to share how we can help with your building project whether it's a renovation, new home build, commercial or even a high-rise residential project.
Why do you need a Quantity Surveyor?
1. Accurate Budget Planning: Building a new property or embarking on a construction project can be a significant financial endeavor. To ensure that your project stays within budget, a Building Quantity Surveyor is an invaluable asset. They specialize in detailed cost estimation and financial management for construction projects. By working with a Quantity Surveyor from the early stages of your project, you can create an accurate and well-defined budget that takes into account all the expenses, from materials and labor to any unforeseen costs. This meticulous budget planning not only helps you avoid financial surprises down the road but also allows you to make informed decisions about the scope and quality of your project.
2. Cost Efficiency: Building Quantity Surveyors are experts at optimizing costs without compromising on quality. They play a crucial role in value engineering, where they explore alternative materials and construction methods that can save money without sacrificing the intended design or functionality. Their extensive knowledge of construction costs, market rates, and project management helps streamline the entire construction process. With their assistance, you can identify cost-saving opportunities, negotiate with contractors, and track expenses throughout the project. Ultimately, having a Building Quantity Surveyor by your side ensures that your construction project not only stays within budget but also maximizes the value you receive for every dollar spent.
What's included in the initial report?
The "Quantity Surveyor – Initial Report" plays a pivotal role in the construction and financing of a project, as it serves as the first critical step towards ensuring a successful and financially sound construction endeavor. This initial report serves several key functions, with a primary focus on mitigating risks and ensuring that the project is viable. Here's an in-depth exploration of this essential topic:
1. The Quantity Surveyor's initial report is a crucial risk mitigation tool that assesses builder qualifications and compliance with legal requirements.
2. It verifies project documentation, ensuring a solid foundation for successful construction, and benefiting all stakeholders involved in the project.
Quantity Surveying Process
Project auditing services, primarily delivered by Quantity Surveyors to banks financing construction loans, play a pivotal role in safeguarding the financial interests of the lending institution. These services extend throughout the project's life cycle. In the initial stages, Quantity Surveyors meticulously assess the proposed building costs, comparing them to the budget set by the bank's client. If the Quantity Surveyor's cost estimate exceeds the client's budget, it prompts further scrutiny to determine if the client can secure additional funds to cover the cost difference, thereby ensuring the project can proceed as planned.
Throughout the construction phase, the bank relies on Quantity Surveyors to evaluate every progress claim and proposed variation submitted by the client. This process includes on-site inspections to verify completed work and assess the justification for proposed changes. The Quantity Surveyor's assessment is instrumental in determining accurate payment amounts to the client for the builder or subcontractor based on work completed to date. Similarly, it aids in the evaluation of proposed variations, allowing the bank to approve justifiable changes, reject those already included in the original scope of work, or renegotiate variations that significantly deviate from market rates to align with current industry standards. In this way, Project Auditing Services serve as a vital financial control mechanism throughout the construction project's progression.
Newin can will you at all or any stage of a project- residential, commercial or industrial. Our reports are tailored to suit the specific needs of your project type.
Tailored to suit the specific needs of your project type
Always accurate and thorough
Easy to understand, with detailed breakdowns provided
Delivered on time and to your requirements
Quick turn around, with optional 72hr turn around available.
"
We enjoy a great working relationship with Hai at Newin Building Estimating Services. He is always incredibly responsive and never misses a deadline. As a growing building company we rely on professionals that we can trust and we look forward to continuing our working relationship with Hai for many, many years to come
"
Mark Baddock
Baddock Building
"Fast and professional, they provided high-quality work and were very efficient. Very happy and will use again"
Client
Sydney Road Dental Care, Manly
"I found using Newin Estimating Services helped me win more business. Their professional approach and efficiency enabled me to go for more tenders and increase my strike rate. I would recommend their services to any builder or subcontractor who does not have the time to do estimating themselves"
Frank Tarabay – Managing Director
Every Trade Building Services
"They explained the process clearly and were able to complete the renovation and fit out of our practice well within the budgetary estimates"
BDS – Faculty of Dentistry
The University of Sydney
"
Ethics and transparency are his biggest strengths". Knowing Hai for over 5 years, I rely on his services. He has outstanding attention to detail, is punctual, and sticks to deadlines. I support him completely, I refer him to others in the industry and there is no doubt.
"
Tarn Miller
TCM Building Services
"
He is very accurate with his building estimations. I find him reliable, hard-working, and extremely likable which is why I continue to engage his services and refer him to others
.
"
Mick Dryver
Billabong Construction & Development
Request a callback today!