Quantity Surveyors
Doncaster VIC, 3108
7,000+
Reports Completed to Date
18+ years
Industry Expertise
10-15%
Average Cost Savings
Our Quantity Surveying Services across
Doncaster
Construction Cost Management and Contract Administration
We can act as the first point of contact between the design and construction team and the client (Home Owners, Builders, or Developers). We can facilitate a construction audit related to the pre-verification of costs before a project commences to tracking and monitoring costs during construction.
Construction Cost Project Claim Assessments and Performance
We'll assess and recommend progress claims and variation claims. We'll monitor project budgets,  the costs of works complete to date, cost of works in progress and/or cost of defective works (if necessary), ultimately ensuring the cost of construction is within the approved budget.
With our construction project management services, we offer on-site assessments of the builders progress claims.
Registered Quantity Surveyor's Cost Report
This may be required by your council for a DA-approved renovation, construction, or development.
Independent Bank Reports and Assessments
From preparation of the Bank's Initial Report, Drawdown Valuation Reports and requests, as well as progress claims, valuation of works completed/in progress, Newin has experience with a number of leading banks and understands such requirements.
Construction Cost Plans and Estimations
We can help cost your residential, commercial, or industrial project by ascertaining the cost of materials and labour based on the proposed project design and specifications.
From high-level feasibility cost analysis's to detailed design costings, pre and post-tender our cost plans aim to help independently assess your project budget, identify risks and savings opportunities.
Find out more about our Doncaster construction cost estimate services here.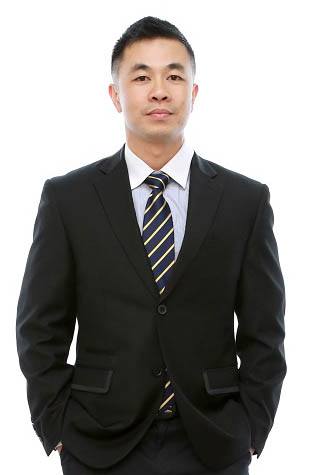 Quantity Surveying that offers NO Surprises
Hi, I'm Hai Nguyen, founder of Newin Building Estimating Services, and that's what I'll help you do – cost and manage your building projects to ultimately ensure your project gets completed to budget and without any cost surprises.
We are a Melbourne and Sydney-based property and construction advisory firm specialising in Quantity Surveying and Cost Management services. We work with domestic, commercial, and industrial builders, home-owners, architects, and developers at various phases: prior to construction, during construction, and post-construction.
Our why?
Over the years we've seen clients get caught out with poor project tracking systems, inaccurate costings, or simply "paying too much", sadly leaving many financially strained.
We have a proven risk management system and industry track record for addressing all these.
The result- greater confidence that your project will be delivered on time and within budget.
With offices across Australia, as well as Auckland, New Zealand, and powered by 18 year's + experience in the construction industry, over 7000 reports behind us, we'd love to share how we can help with your building project whether it's a renovation, new home build, commercial or even a high-rise residential project.
Our range of services across Doncaster
We help builders, architects, developers, & homeowners across residential and commercial with:
Extension and Renovation Cost Estimate Reports
Independent Building Contract Price Evaluations
Material and Trade Price Cost Evaluations
Quantity Surveying Monitoring & Reporting
Finance Reports for Banks & Financial Institutions
Building Cost Disputes and Reporting
Feasibility Studies for Builders & Developers
Cost Planning by Project Phase- Concept, Design, Detailed & Tender
Building Progress Claim Reports & Variation Assessments
Newin is a trusted partner of choice across the Building & Construction industry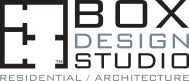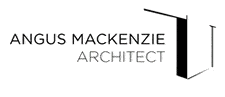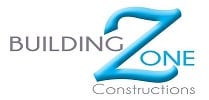 "
We enjoy a great working relationship with Hai at Newin Building Estimating Services. He is always incredibly responsive and never misses a deadline. As a growing building company we rely on professionals that we can trust and we look forward to continuing our working relationship with Hai for many, many years to come
"
Mark Baddock
Baddock Building
"Fast and professional, they provided high-quality work and were very efficient. Very happy and will use again"
Client
Sydney Road Dental Care, Manly
"I found using Newin Estimating Services helped me win more business. Their professional approach and efficiency enabled me to go for more tenders and increase my strike rate. I would recommend their services to any builder or subcontractor who does not have the time to do estimating themselves"
Frank Tarabay – Managing Director
Every Trade Building Services
"They explained the process clearly and were able to complete the renovation and fit out of our practice well within the budgetary estimates"
BDS – Faculty of Dentistry
The University of Sydney
"
Ethics and transparency are his biggest strengths". Knowing Hai for over 5 years, I rely on his services. He has outstanding attention to detail, is punctual, and sticks to deadlines. I support him completely, I refer him to others in the industry and there is no doubt.
"
Tarn Miller
TCM Building Services
"
He is very accurate with his building estimations. I find him reliable, hard-working, and extremely likable which is why I continue to engage his services and refer him to others
.
"
Mick Dryver
Billabong Construction & Development
How important is project cost planning in the Doncaster market?
Managing the financial aspects of a residential or commercial construction project can be a source of significant stress, particularly for those without prior experience in the construction industry. Fortunately, engaging the services of Quantity Surveyors and cost planning professionals can provide invaluable support in overseeing expenses, achieving savings, and maintaining quality and compliance standards.
At Newin, our team of experienced quantity surveying and cost control specialists can offer the expertise required to bring your project to a successful completion. With our extensive knowledge of building practices in Doncaster, we can assist you every step of the way, from initial planning to project management.
By collaborating with Newin, you can have confidence that your project is in capable hands, and we are committed to helping you meet your budget objectives while delivering the highest level of quality standards. Our team will work closely with you to ensure that your project is completed on schedule, within budget, and to your full satisfaction.
Save at least 10% on your building cost
Effective planning and management of construction costs are crucial to the success of any building project. At Newin, we have a proven record of helping our clients save between 10% and 15% on their construction expenses, potentially resulting in savings of $30,000 or more.
Unanticipated expenses can cause a project to come to a halt, leaving unfinished work and contractors without payment. This is why it is vital to work with a dependable Quantity Surveyor like Newin to guarantee that your project stays within the agreed budget and timeframe.
Investing in a construction project can yield substantial returns, but it is essential to maximize the return on investment for every dollar spent. Our team of cost-planning specialists can assist you in achieving your investment objectives by providing cost-saving advice that does not compromise quality or compliance standards. By collaborating with Newin, you can trust that your project is in capable hands, and we will work with you to achieve the best possible outcome for your investment.
Solutions for builders, developers and architect to outsource the cost estimation side of their operations to save time, money and risk
Call Hai for a Free No-Obligation Consultation or Request a Call Back
Servicing you across Doncaster
Request a callback today!